Victor Koloshuk has made a gift of more than $1-million to the Department of Anthropology.
McMaster University's Department of Anthropology has received a gift of more than $1-million – the largest ever made to the department – to attract and support top tier graduate students in the field of skeletal and physical anthropology.
The gift was made by Victor Koloshuk to honour the legacy of his late wife, Shelley Saunders, a McMaster researcher, beloved teacher and internationally renowned biological anthropologist.
Shelley Saunders/Koloshuk Family Scholarship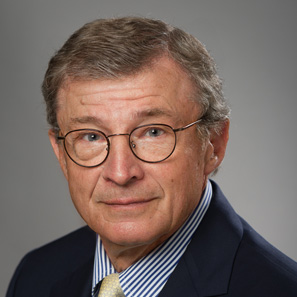 "It is satisfying to be able to continue Shelley's legacy and to support her deep commitment to the students and the department she cared so much about," says Koloshuk. "She understood the financial barriers faced by many graduate students, particularly international students. My hope is that this enhanced fund will open doors for exceptional students from around the world so they may bring their research talents to McMaster."
The gift augments the Shelley Saunders Scholarships in Anthropology, a fund aimed at supporting graduate students in the field of skeletal and physical anthropology which Saunders took steps to establish in the days before her death in 2008– a testament to her commitment to teaching.
Now recognized as the Shelley Saunders/Koloshuk Family Scholarship, the augmented fund is intended to enhance the Department of Anthropology's ability to attract and support top graduate students both from Canada and around the world.
Professor emerita Ann Herring, a long-time friend and colleague, says that while Saunders was an exceptional and dedicated researcher whose impact is still being felt, her focus was on her students and adds this gift is a fitting tribute to Saunders' memory.
"She was so student focussed and she really did care deeply about her students and their ability to do the work that they wanted to do," says Herring. "She really wanted to open up opportunities not only for people, but she really respected the kinds of ideas that her students had – she wanted to make it possible for them to pursue their ideas and pursue their dreams."
Throughout her career, Saunders was instrumental in developing research capacity in the Department of Anthropology. A Tier 1 Canada Research Chair and the first biological anthropologist to be named to the Royal Society of Canada, she founded and established the McMaster Ancient DNA Centre, and directed the renewal and expansion of the McMaster Anthropology Hard Tissue and Light Microscopy Laboratory, now known as the Brickley Bioarchaeology Lab.
Social Sciences Dean Jeremiah Hurley says that as the Department continues to grow in international stature, the newly enhanced scholarship fund will have a meaningful impact.
"We are very grateful to Victor Koloshuk for this remarkable gift," says Hurley. "This critical investment will help us recruit and retain top physical anthropology graduate students from around the world, bringing talent and perspectives that will enable the Department to broaden the scope of its impact and enhance McMaster's research excellence in this area."
McMaster professor Hendrik Poinar, the principal investigator of the ancient DNA laboratory Saunders helped to establish, says the gift will continue Saunders' legacy and serve as a cornerstone of McMaster's research excellence in physical anthropology.
"This exceptionally generous gift is hugely significant to the continued success and growth of our department including our ability to attract the best and brightest students from across Canada and across the globe," he says.
Read more on the McMaster Daily News.